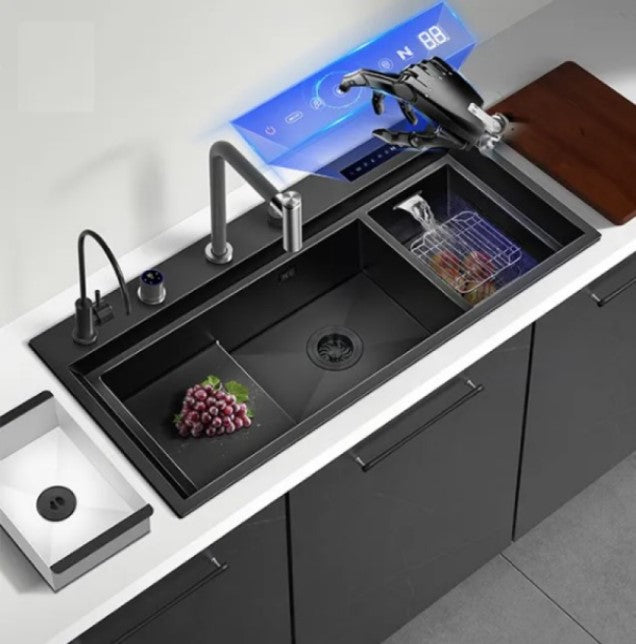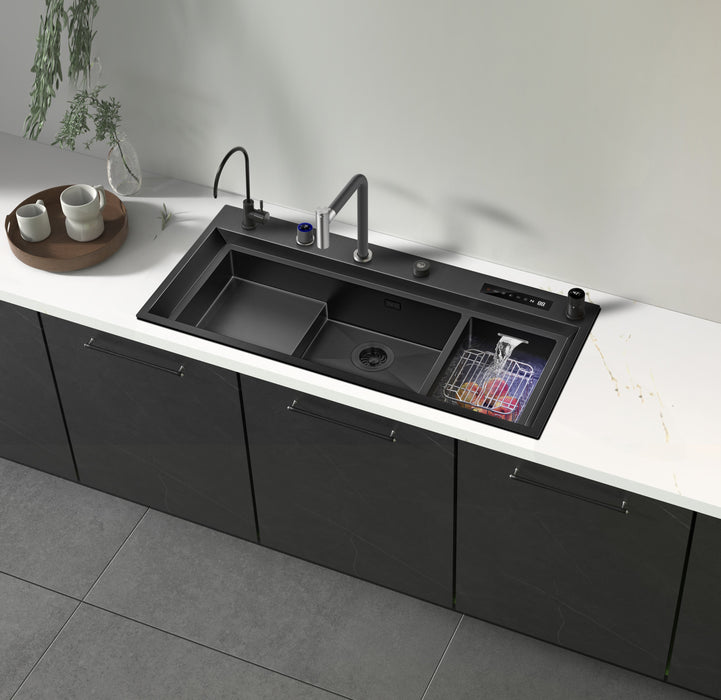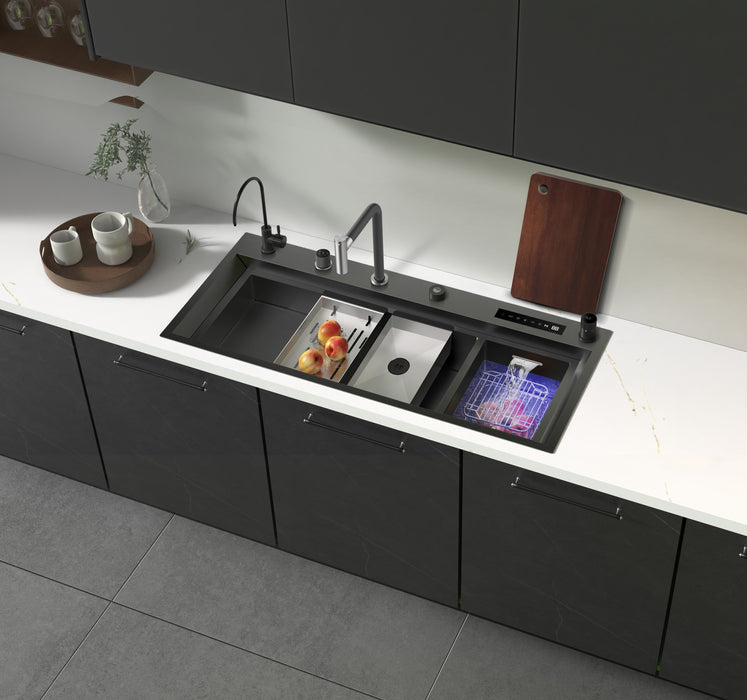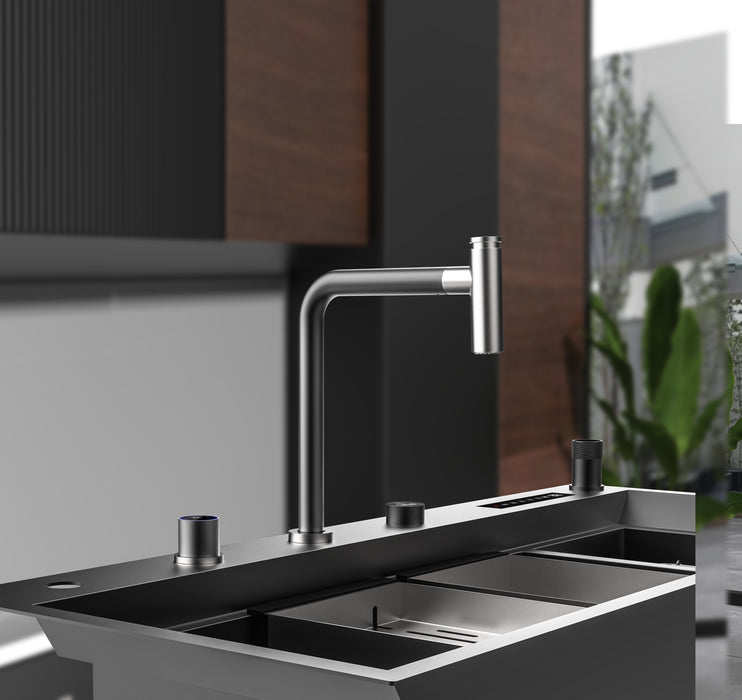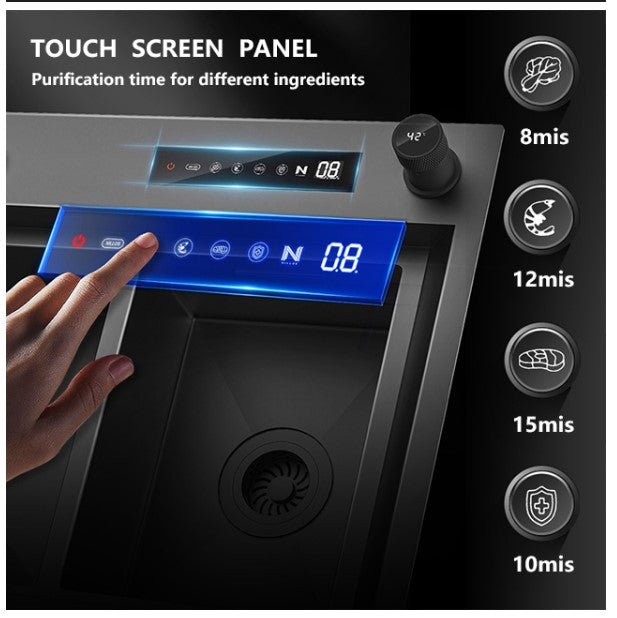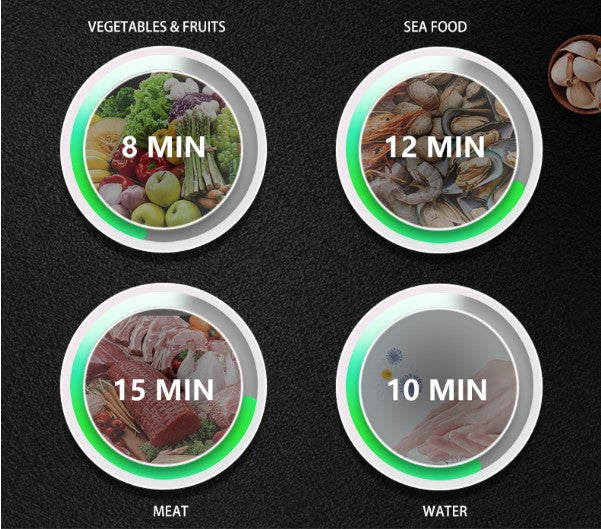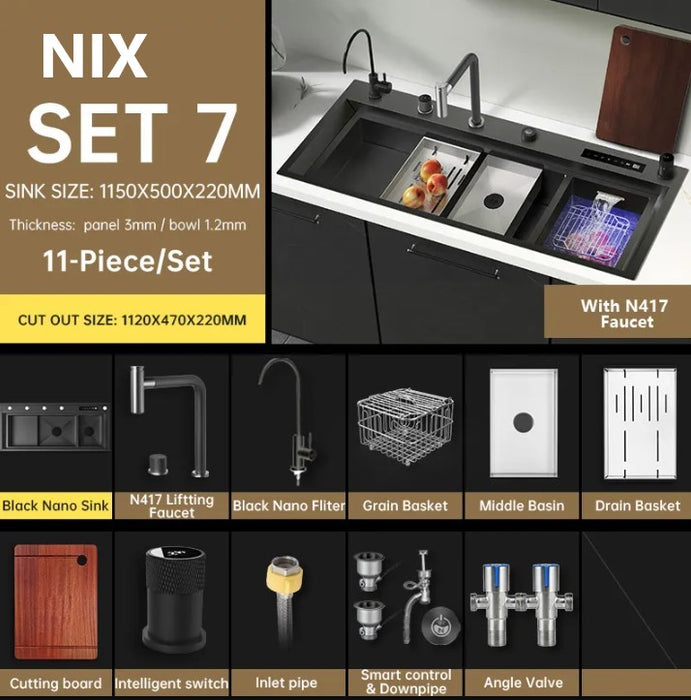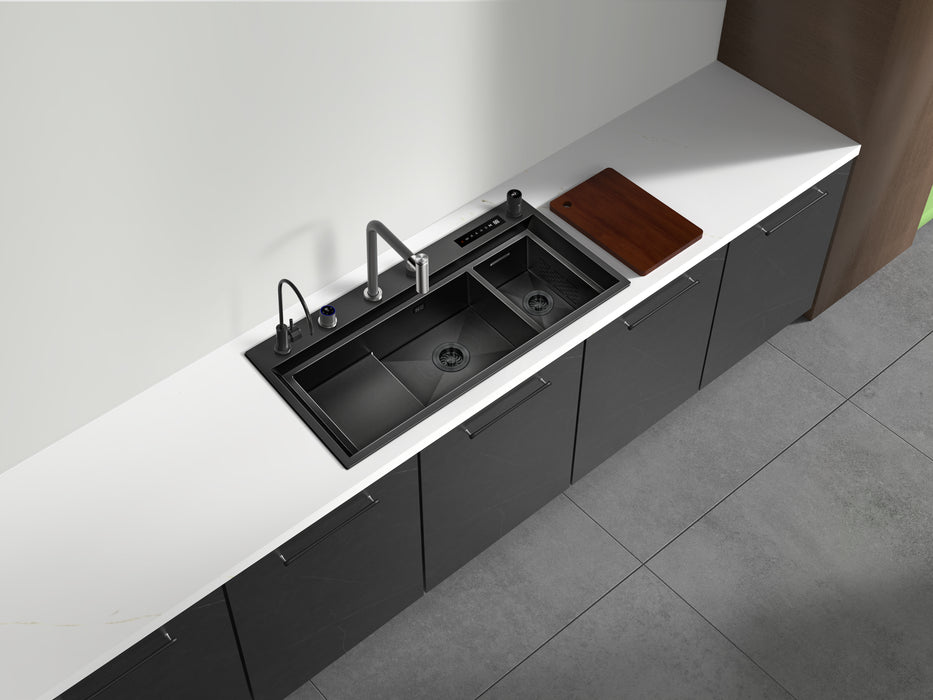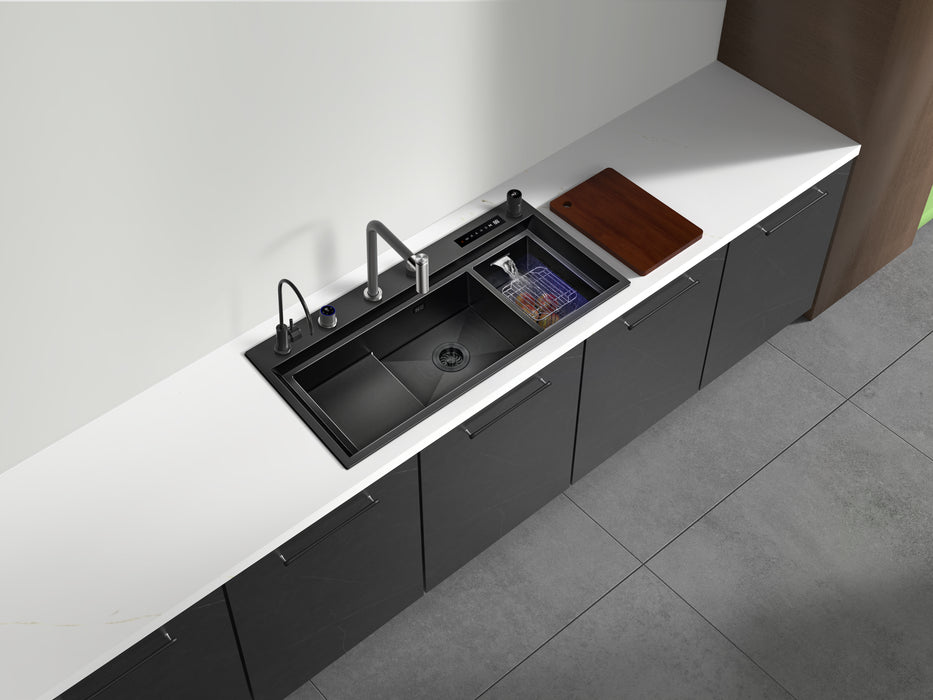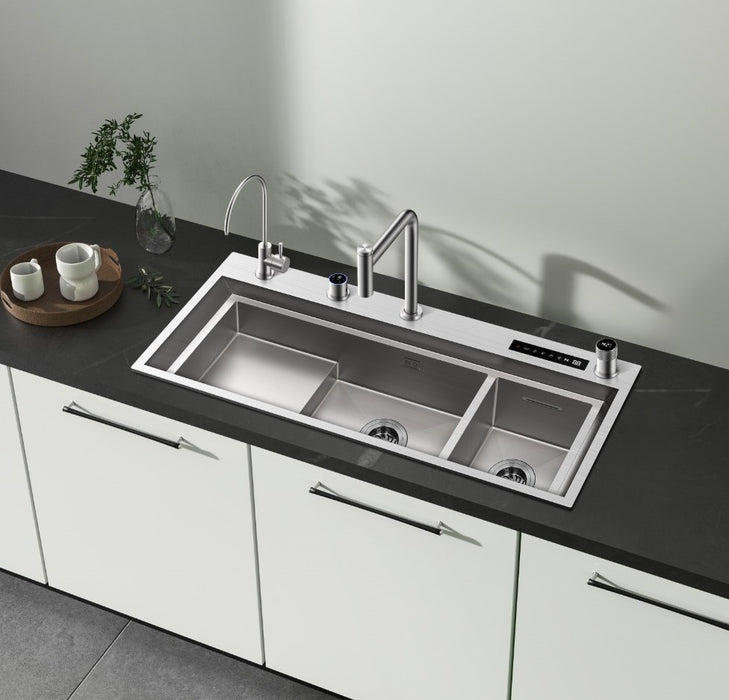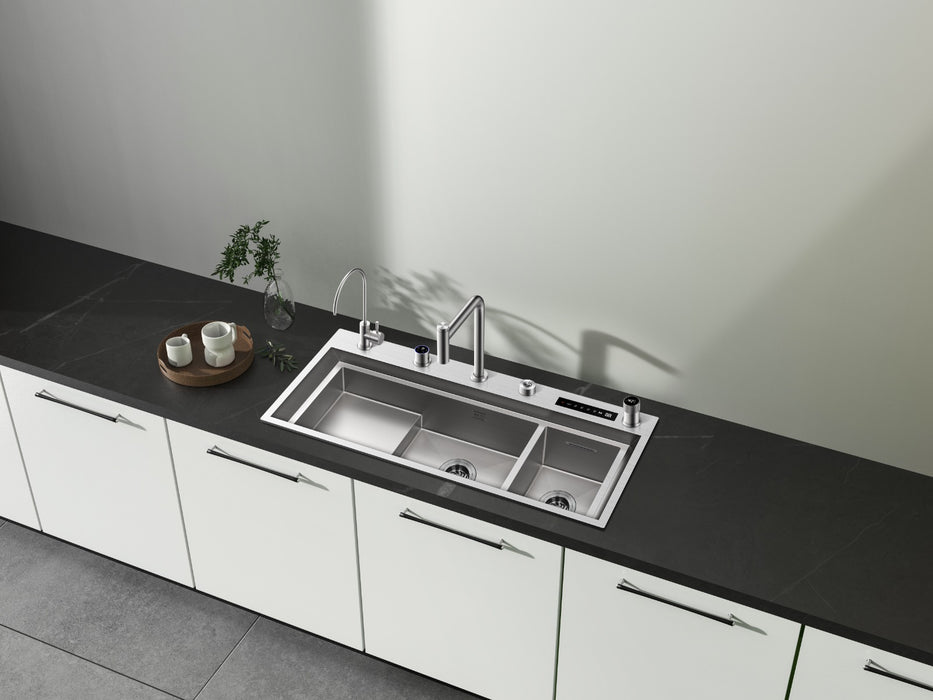 NIX|45"in Complete Kitchen Sink with Hydro Purification Digital Display Kitchen Sink
 304 Stainless steel 45.2"inch X 19.6" inch with Anti scratch and wear resistance Nano black technology coated with ultrasonic  hydro purification technology food cleaning machine purify neglected fruit and vegetables pesticide residues. Stylish rectangular shape complete work station kitchen sink.
MODEL : NIX
MATERIALS: SUS 304 STAINLESS STEEL 
CUTOUT SIZE : 44.09" X 18.5"